How to knit a poncho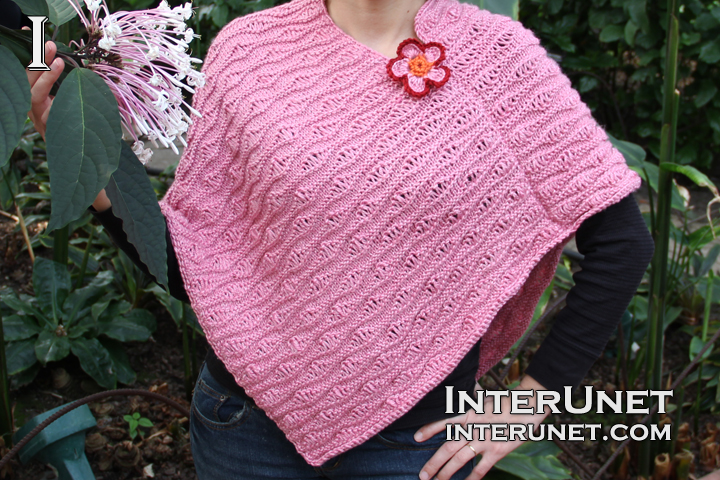 Knit poncho patterns are not only some of my favorite knitting projects, they're also some of my favorite autumn accessories. Knitting a poncho gives you the satisfaction of a stylish and functional garment, yet doesn't pose as many of the difficulties and complications of a knit sweater pattern.
With no sleeves and less shaping to deal with, knit poncho patterns are a relaxing and rewarding knit. Satisfy your need to complete a larger-scale project with a knit poncho pattern.
Knitting women's top - ocean waves stitch. Knit a poncho with a flower - free pattern.