How to make a crochet tray using cord yarn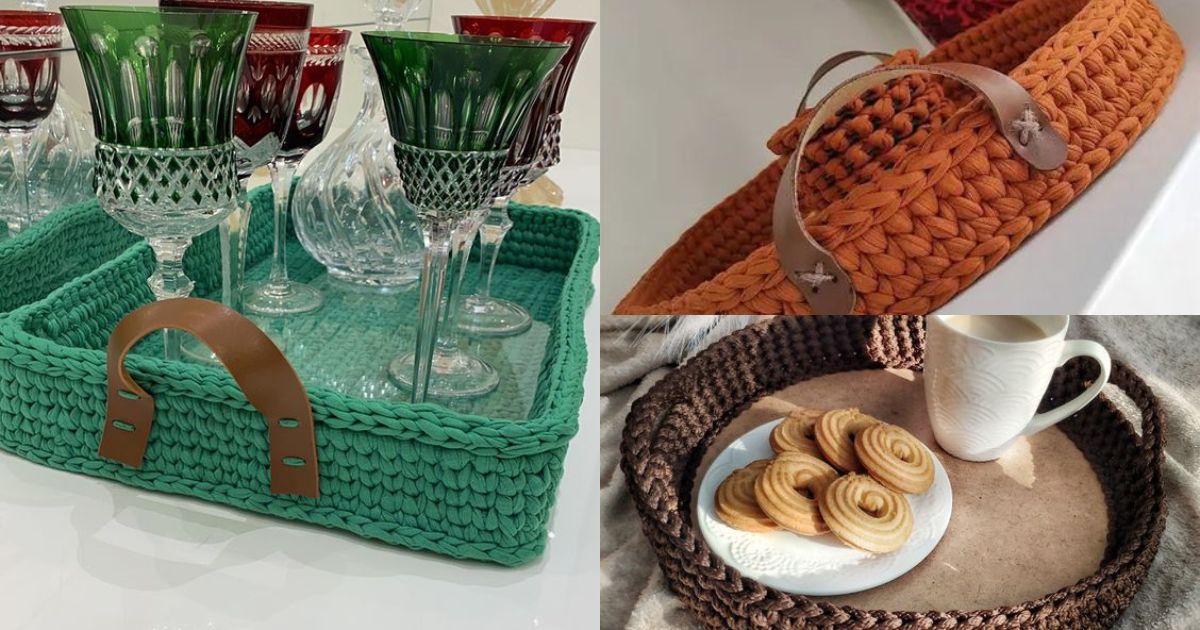 Trays are utensils that we all know with the main function of using them to serve drinks and snacks, an easy and simple way to transport something from one room to another. However, the trays gained a lot of prominence in the decoration.
To decorate, use as a centerpiece, to organize the kitchen or bathroom, you can give your trays a different life.
Today we show you how to do it and some ideas for crochet tray using cord yarn.