Infinity Love Scarf Pattern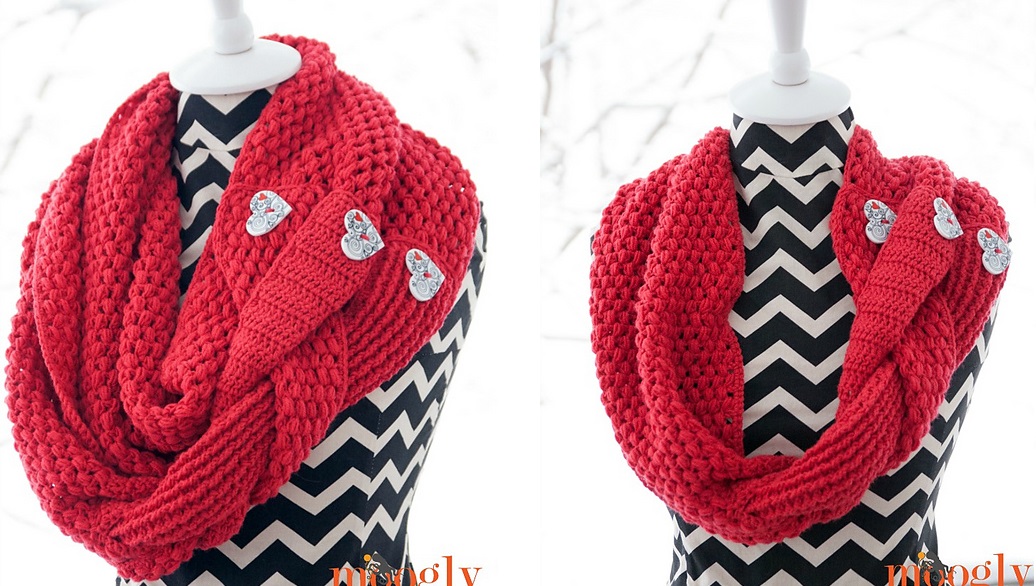 We all know that womn are in love with scarves and they have a huge collection. So we have searched and want to show you how to crochet beautiful and useful scarf that you can see on picture.
In this pattern author have explained verything step by step that you need to know for crocheting. As we have said this scarf is useful, becaus it's very warm and you can use it in winters frosty weather.
If you have free time start crocheting now and make great gift for you or for your close people. Please Enjoy.