Long crochet skirt - Ideas and tutorial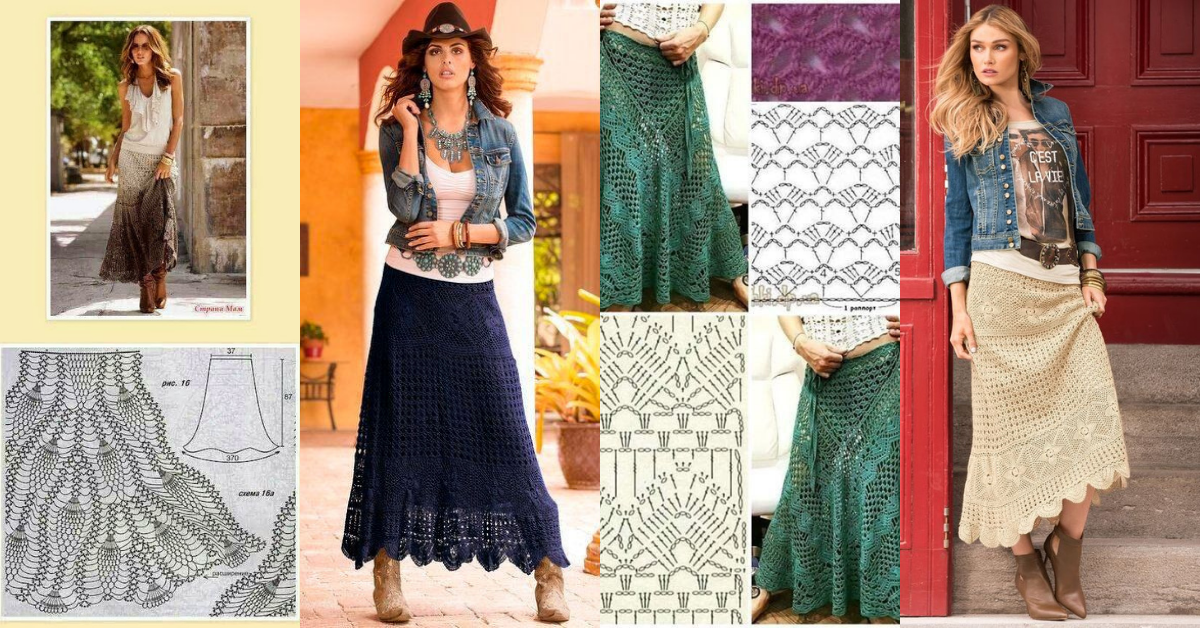 Crochet skirts are perfect for those who like fashion and stand out for their originality. Skirts are a piece of clothing that cannot be missing from a woman's wardrobe. Long crochet skirts are also mandatory.
Long crochet skirts are one of the new trends.
The long crochet skirts can be used on all occasions and in any style. A way to create a unique and different look.