Lotus Mandala Circular Vest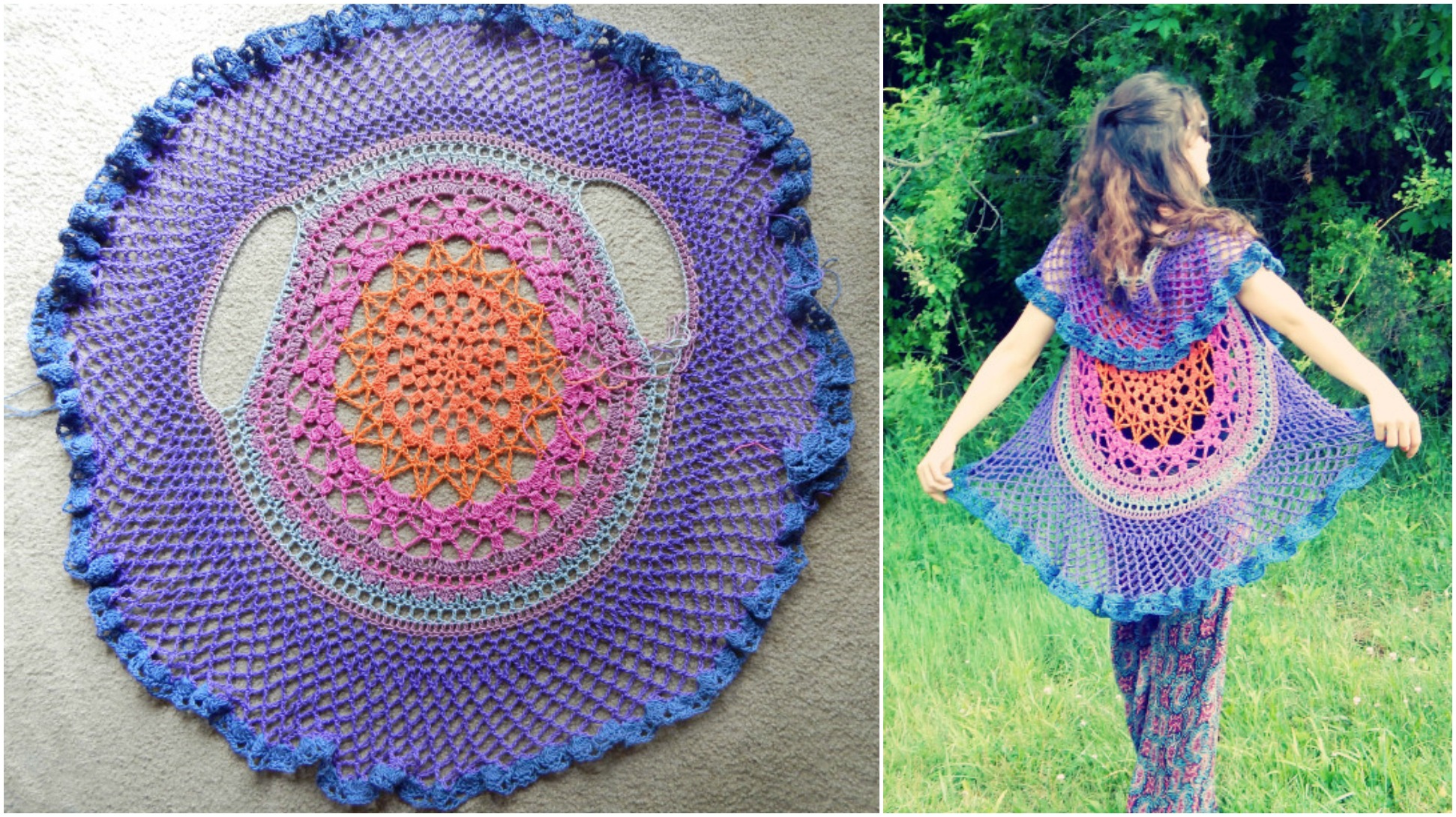 It's spring outside and summer is coming, so time to start crocheting light and easy and beautiful things.
We can't say that Lotus Mandala Circular Vest is easy to crochet, but with the free pattern we have searched for you, you can make everything easily, because author has explained everything step by step and clearly.
Just look at the pictures and you will start crocheting immediately. Hook size and more information you can find in the post, so let's begin.