Monstera Leaf Free Crochet Pattern and Tutorial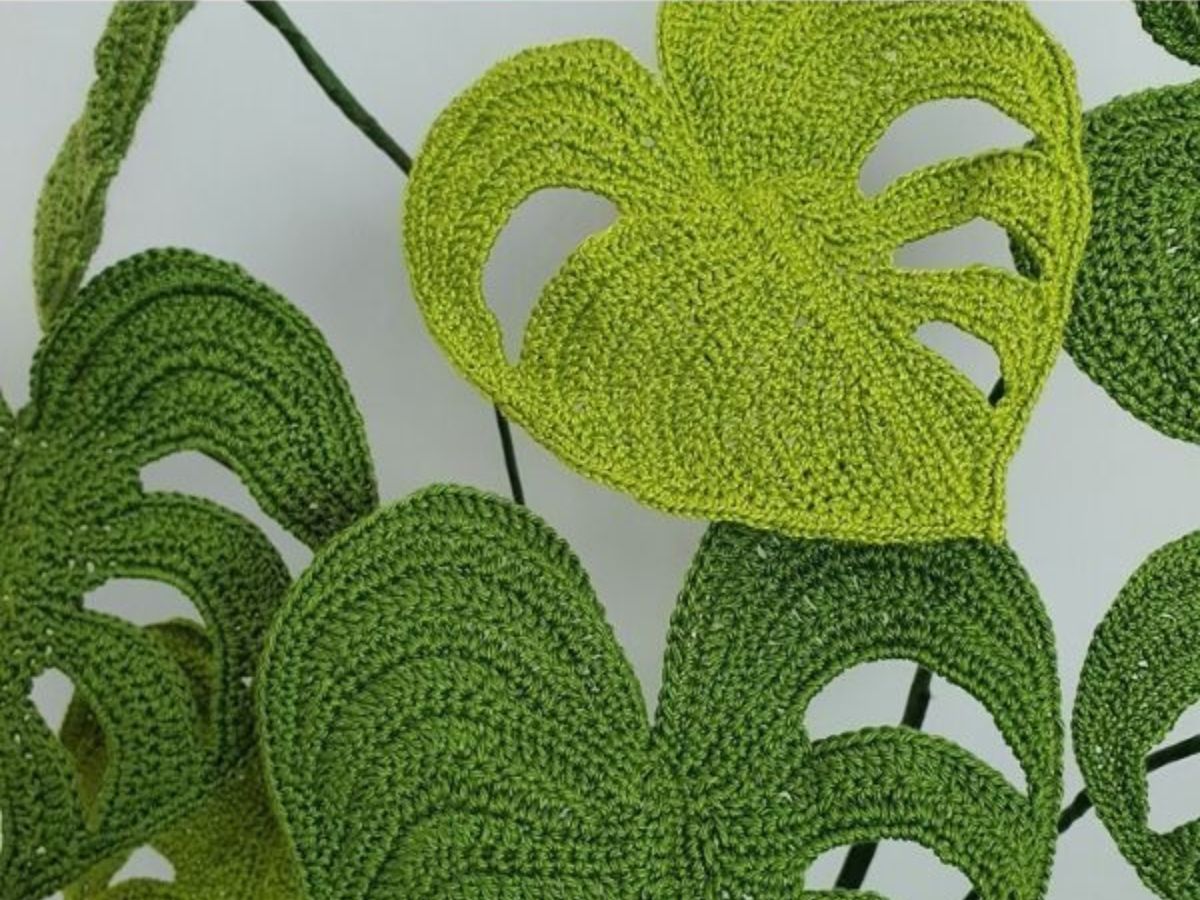 Plants made in crochet are a growing success, in addition to the traditional flowers, there are more and more wonderful ideas that use crochet leaves in decoration. There are many ideas and inspirations.
The Monstera Leaf is one of the most beautiful leaves in nature and also one that works well when crocheted.
Today we bring you a video tutorial and even some ideas to use Monstera Leaf crochet in your decor.