Pineapple Crochet Peacock Shawl (Free Pattern)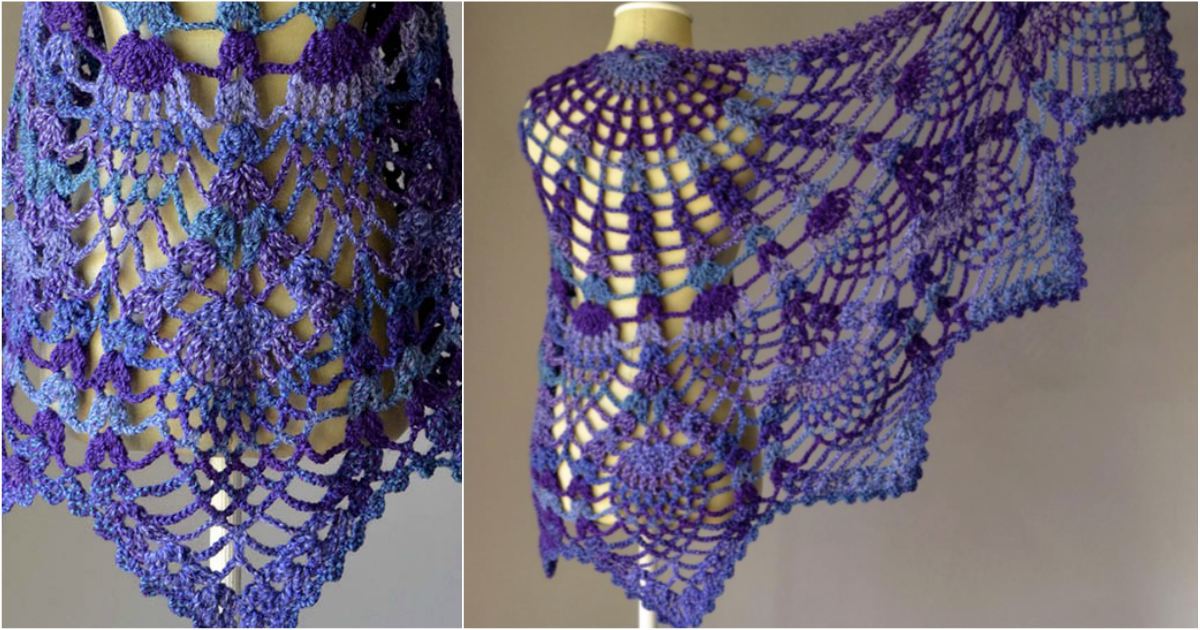 The pineapple is one of the most popular stitch pattern techniques in all of crochet history. This beautiful half circle shawl is designed by Amy Gunderson. My favorite feature of this shawl is the gorgeous yarn. It's brand new and not even in stores yet!
It's called Universal Yarns "Major". Major is classified as a bulky weight on Ravelry and you can pre-order it now, directly from Universal Yarns.
>> CHECK HERE THE PATTERN < <