Poncho With Squares and Lace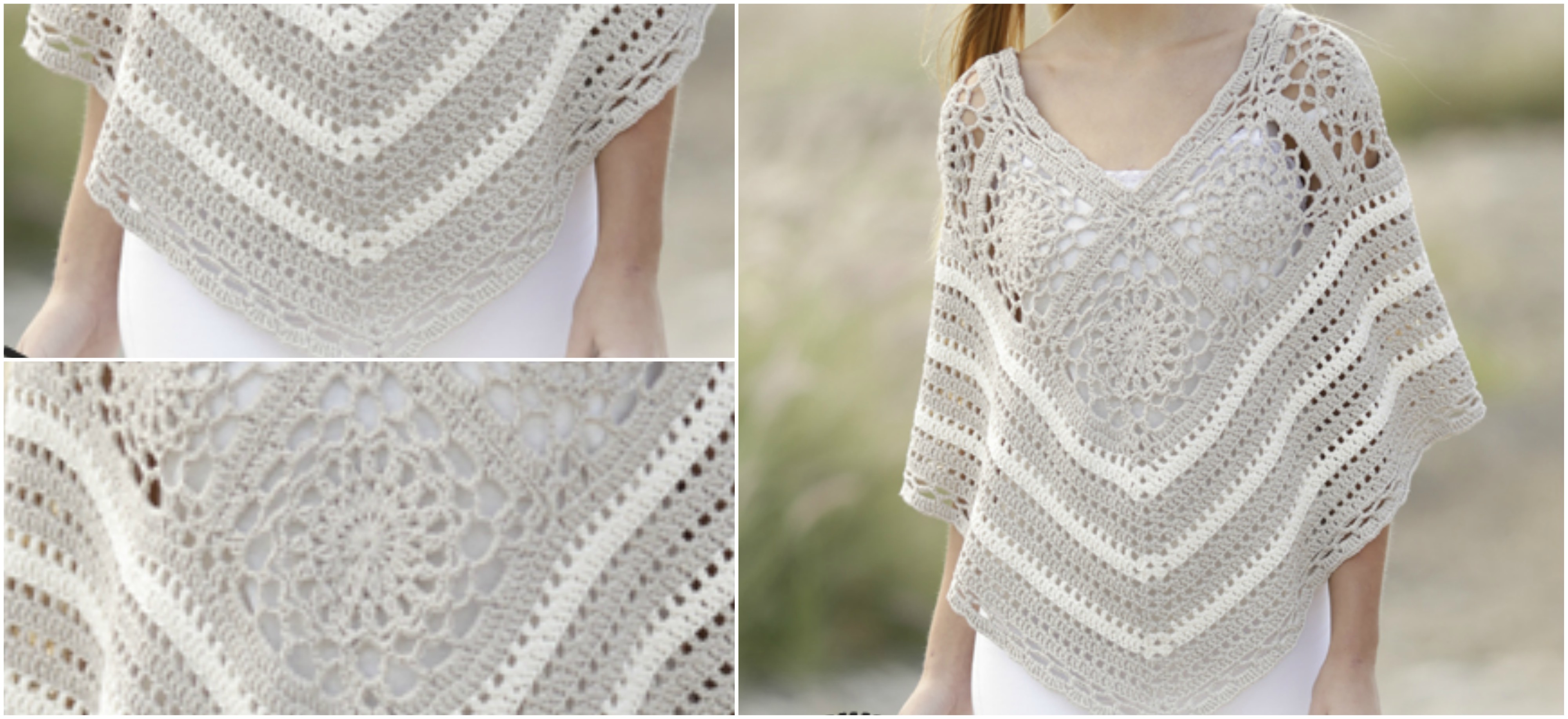 Today we are going to talk about this beautiful poncho that is presented on the photos and is made with squares and lace.
It doesn't have to be reminded to anyone that the article that are about creating some clothes for personal use or maybe as a gift are the most popular and also I would like to add here that we have shared different posts about different ponchos and all of them became very popular, so I hope that the same will happen here.
This poncho maybe one of the most beautiful poncho's on the internet that can be found.