Pretty Hearts With Flowers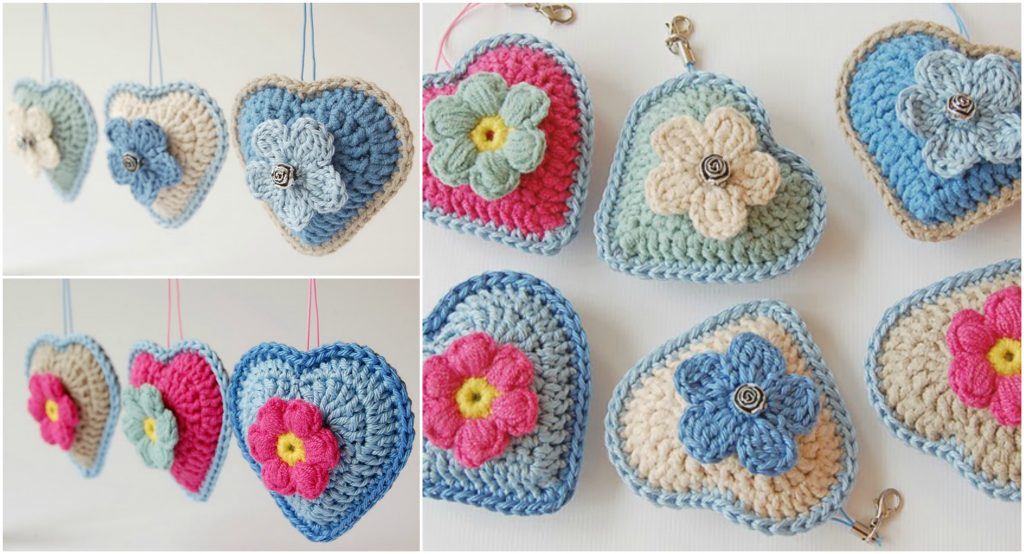 Today we want to show you an article about this beautiful crochet hearts with the flowers in the center.
This two, the heart and the flower, are one of the most popular things on our website and I think that if we combine this two beautiful things we are going to get extremely pretty projec.
In this article you are able to find the link that leads to the instructions of the project which will help you to learn how to crochet heart like this on your own.