Sea-Foam Mandala Pillow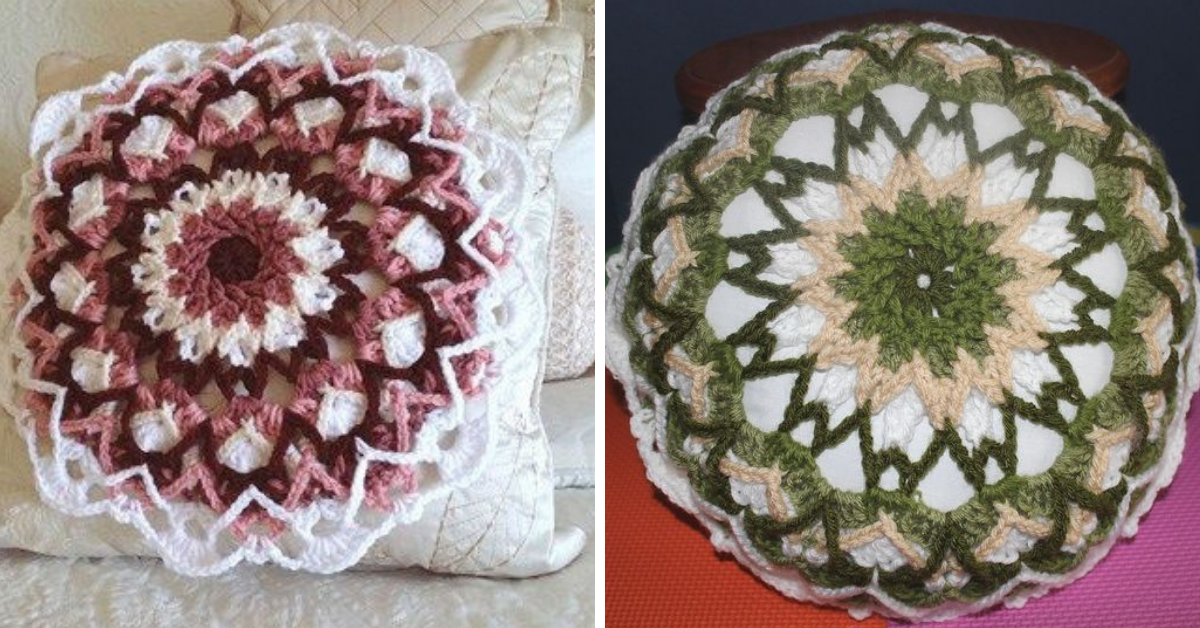 Crochet pillows and pillow covers add a great accent to any home's decor. They are so versatile and easily customizable. Crochet pillows make great gifts for others too.
They feel really special and personal without being too personal. There are so many different ways that you can make them.
You can make your very own with this Sea-Foam Mandala Pillow Free Crochet Pattern.