Starflower Mandala Pattern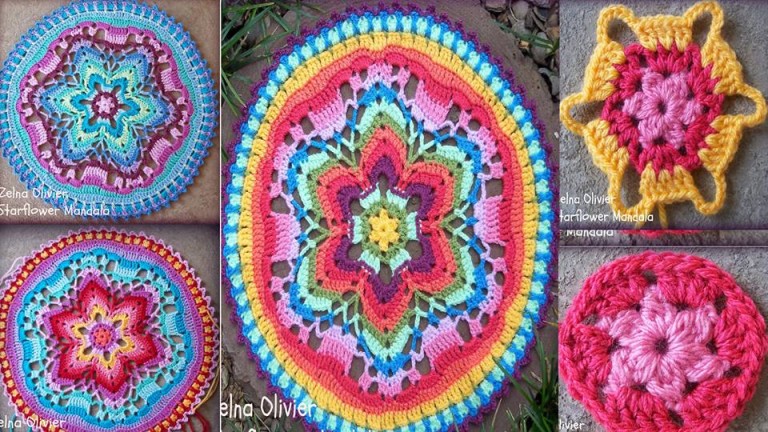 Today we are going to talk about the crochet thing which can be used for multiple reasons.
The Crochet Starflower Mandala is one of the most beautiful crochet thing with it's forms shapes and colors. The techniques are pretty easy and with the help of the pattern that is presented in this post it will become even more easier.
On the photo you can see different mandalas which are crocheted with different colors, but all of them are multi color. So that means that there are rules or frames crocheting it, you can choose any colors you like, you can make it with two colors or even one color!!! It depends on you and your taste or mood.