Stitch For Triangle Shawl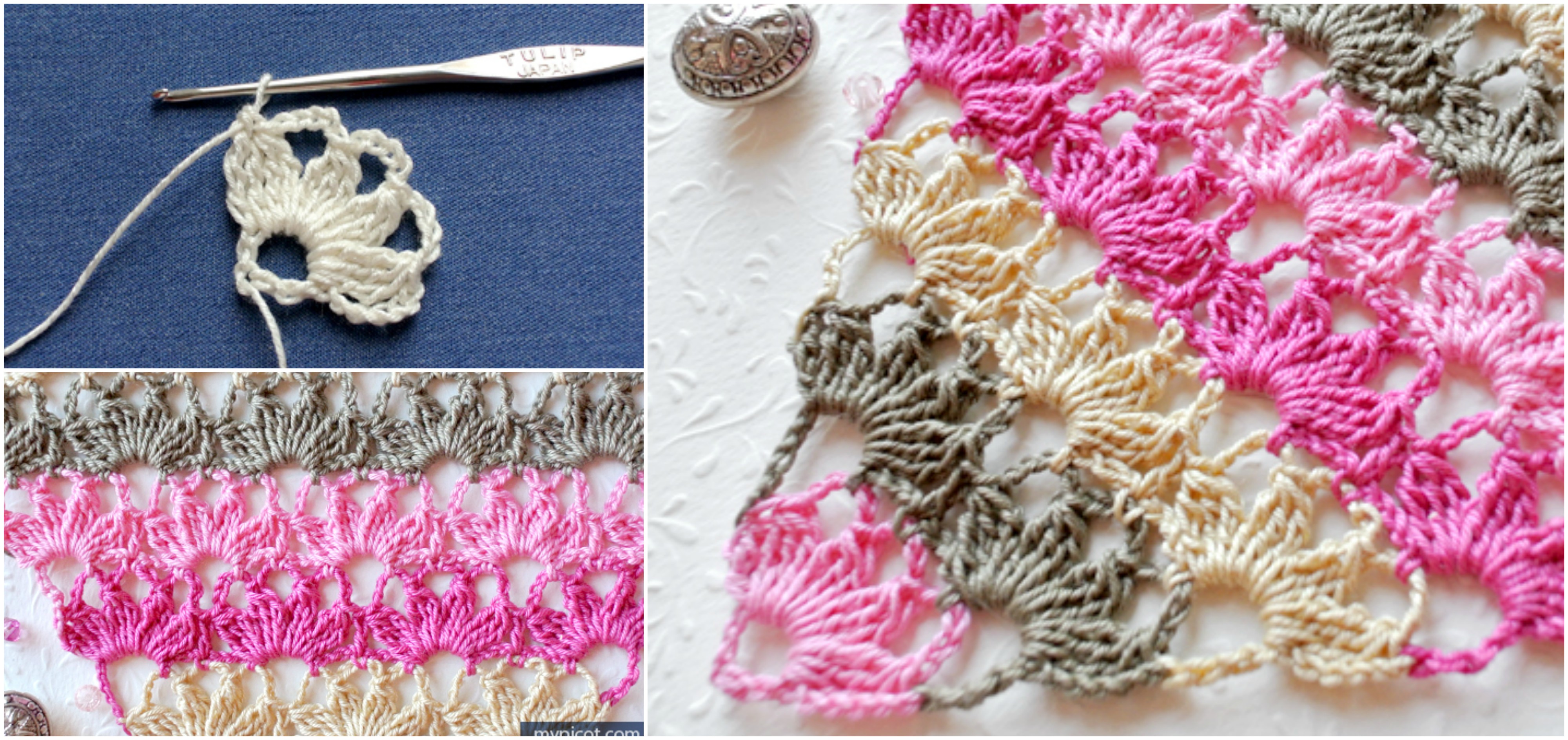 Today we presents you an article with a pattern of a stitch for triangle shawl, just like the one that is presented on the photos.
I really like the look of this stitch and I think that most of you will like it too. Look at the photos, how beautiful the stitch is with it's different color combinations.
We want to remind you that we are working non stop to share more interesting and beautiful article about different crochet projects stitches and such things.