Stripy Espadrille Shoes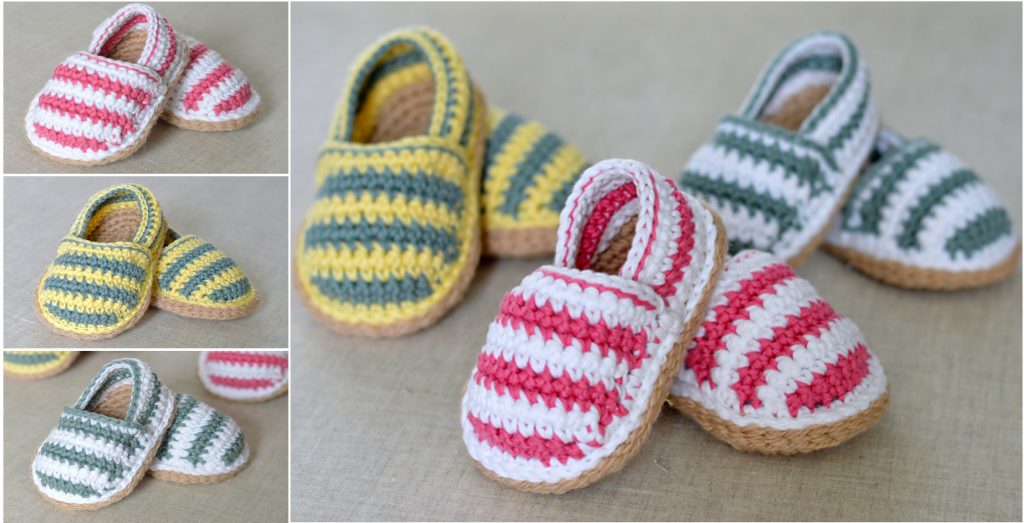 Today we are going to talk about this cutest baby stripy espadrille shoes that are presented on the photos. I was doing a research to make an article about something interesting later and share it with you.
I never stop only on one project and I always keep searching for something more to write about, but when I bumped into the pattern of this espadrille shoes I stopped all my searches and started making an article.
I think that this article will be very popular and hope that many of our website users will like it as much as I did when I found it and if so and you will like it share the article with your friends and all you have to do is follow the instructions that are given in the pattern step by step and you will get the result just like the ones that are shown on the photos.