Stunning Slippers With Little Flowers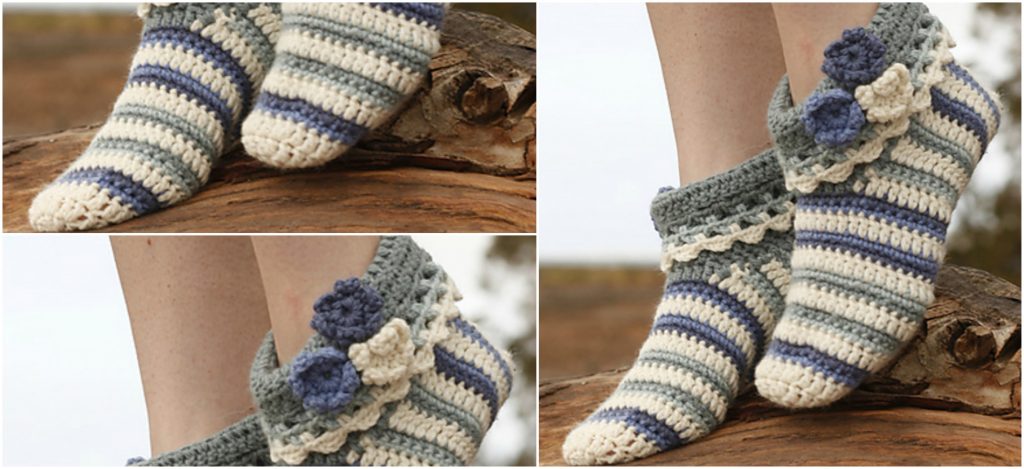 Today we are going to talk about this slippers that are presented on the photos which have attached the little beautiful flower and I think that this slippers are going to blow our website.
Let's all agree that making slippers is always a good idea because it is very easy to crochet slippers and there can not be too many of them.
So my advise will be to view the pattern of the slippers and follow the instructions that are given there very carefully.