Summer Poncho Free Crochet Patterns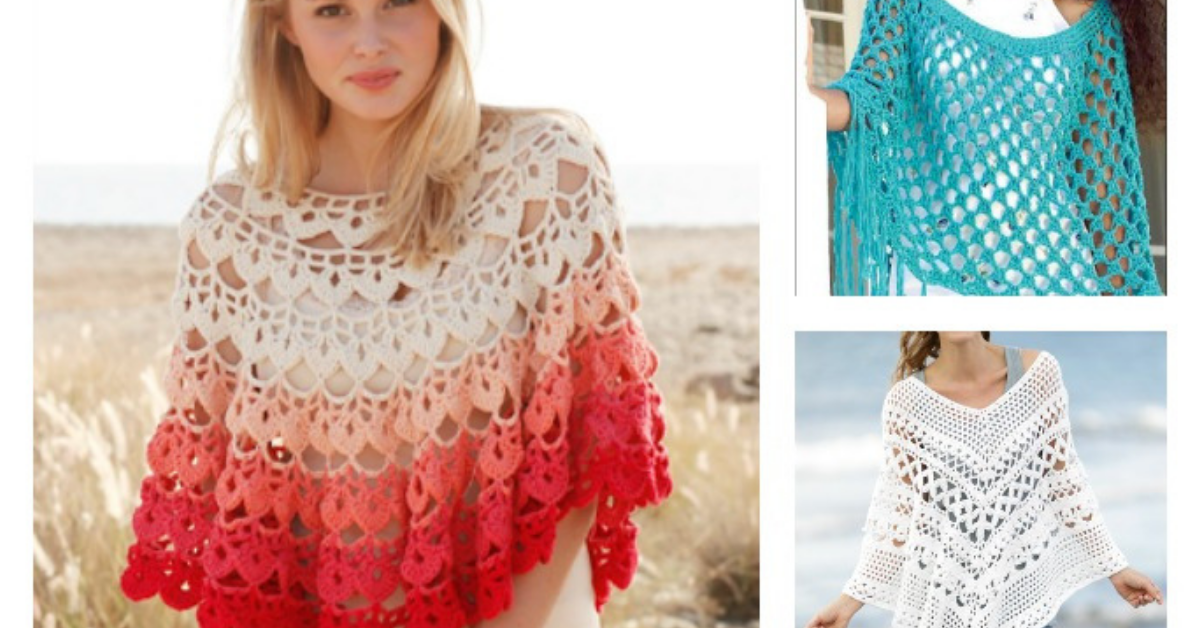 Summer is the time to enjoy outdoor life and have fun with your friends or family. Another great thing about the summer season is fashion: crocheted fashion.
In particular, Ponchos are great because they are flattering on practically any body type. Poncho's are a lovely light-weight piece that you can throw on when you just need a little bit extra warmth, they look fabulous and are a staple in many wardrobes.
If you're wondering how to make ponchos that are simple and attractive for all occasions, we have rounded up a collection of Summer Poncho Free Crochet Patterns to get your inspiration.