Sweetest Baby Poncho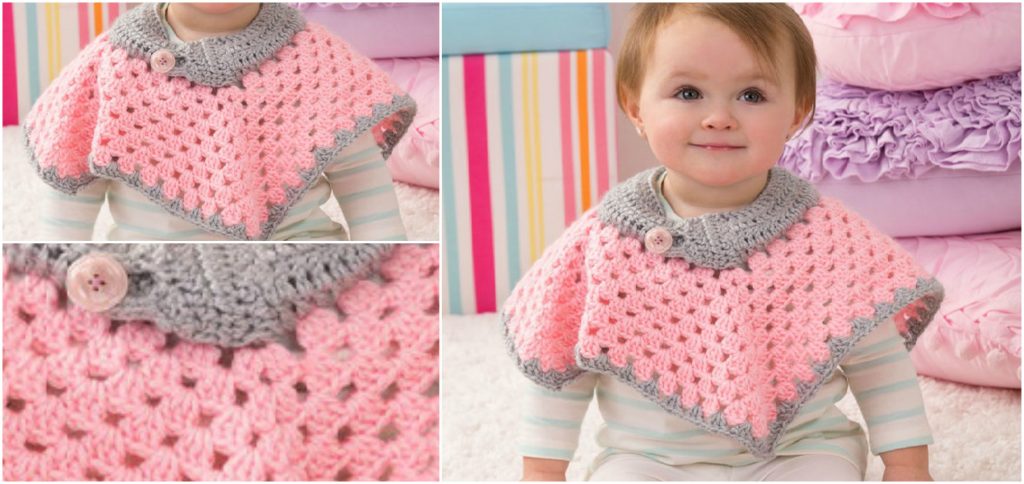 One more baby poncho but totally different from all the other you are about to witness on our website and of course the article about this beautiful and cute poncho contains a pattern of the projects which is here to help you with the learning of how to crochet one on your own.
I think that this is a kind of poncho that every child should have and that means that you have to try and create at least one for you child grandchild and your relative or maybe even for your friends child.
The pattern is great it was tested by many professional crochet lover and they all gave a good feedback so that means that you are not going to have any problem with crocheting it from start to end.
All you have to do is view the pattern download it and follow the steps that are presented there very carefully.