Warmth Blanket (Free Pattern)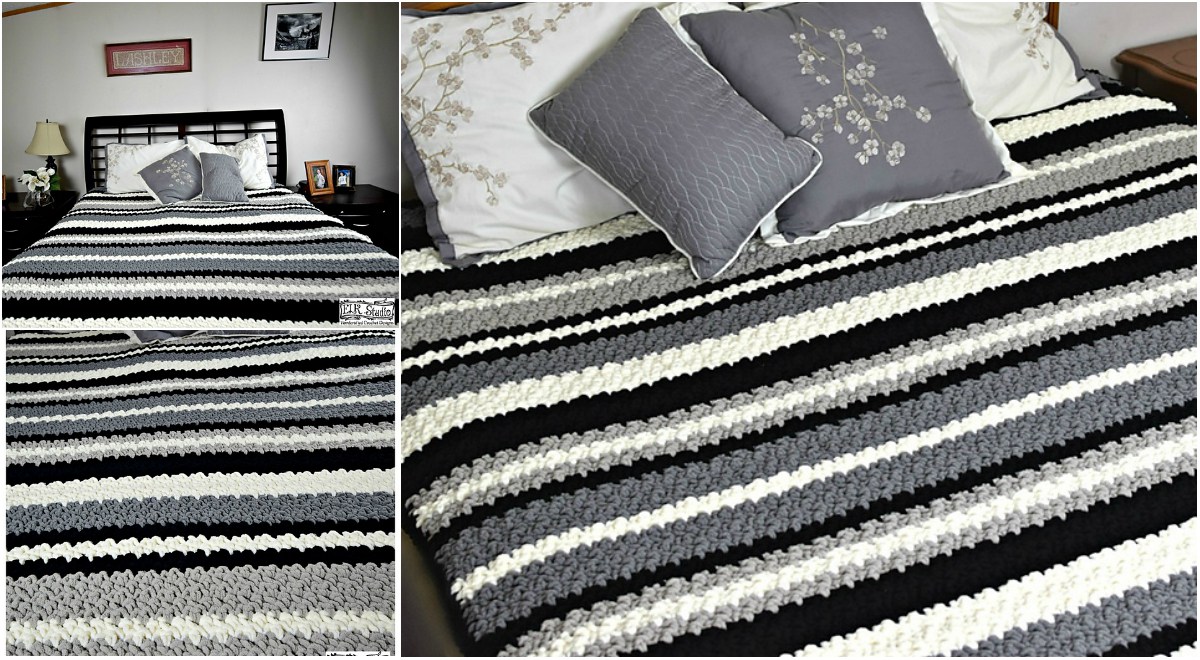 Don't get discouraged if you think this blanket it "too difficult" for you. Even if you are a beginner, you can do this project and really "wow" your family and friends with your talent.
I love a design that has the "appearance" of being difficult but in reality it's easy peasy!
I think it looks great on the bed don't you? I am certainly pleased with the beauty of the blanket and couldn't be happier with the end results.