Crochet Baby Girls Rainbow Dress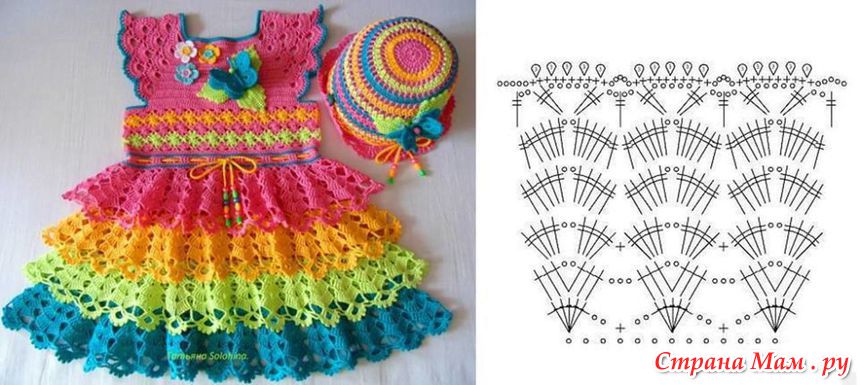 We have shared how to crochet beautiful panama hat in the past, which is extremely popular and has tens of thousands of views now.
This crochet baby girls rainbow dress is as beautiful as the panama hat, we believe you will love it too. Overskirt is trimmed with periwinkle snowflakes and lacy flowers.
If you are a true crochet lover, you should definitely try to make it. It's one thing to buy a cute little dress for that special little lady in your life, but to make it yourself by hand means more than any price tag ever could.