Crochet Easy Grey Blouse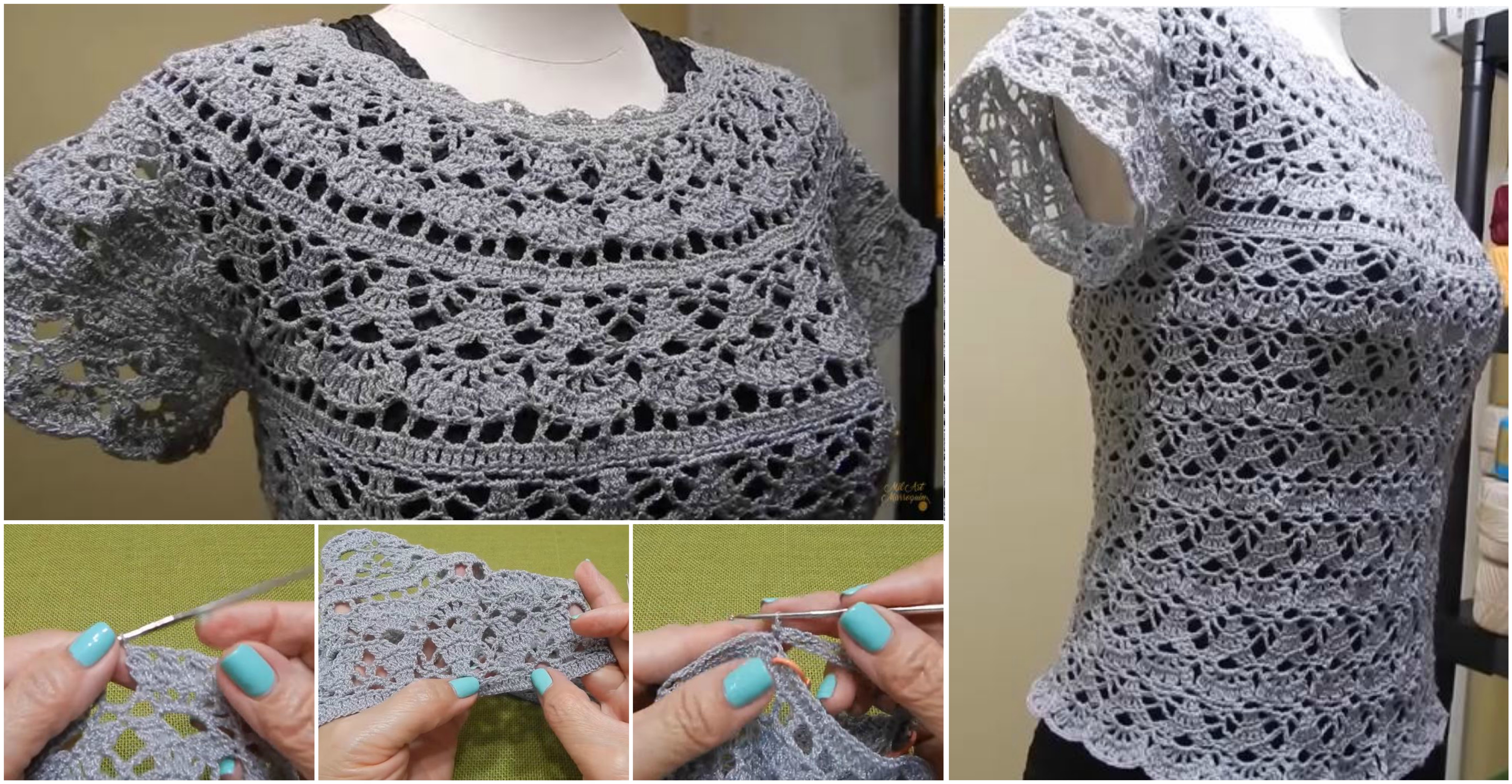 Every woman dreams about creating beautiful clothes on their own and we are doing our best to help them with that.
Today we want to share with you an article about crocheting this beautiful and very easy grey blouse that is presented on the photos and to help us with that we did a little research and found a video tutorial that contains two part and all the information and instructions that are needed for working on this gorgeous project.
I really hope that you are going to like it as much as I do and decide to crochet at least one blouse like that.