Crochet Napkin and Lamb for Easter Basket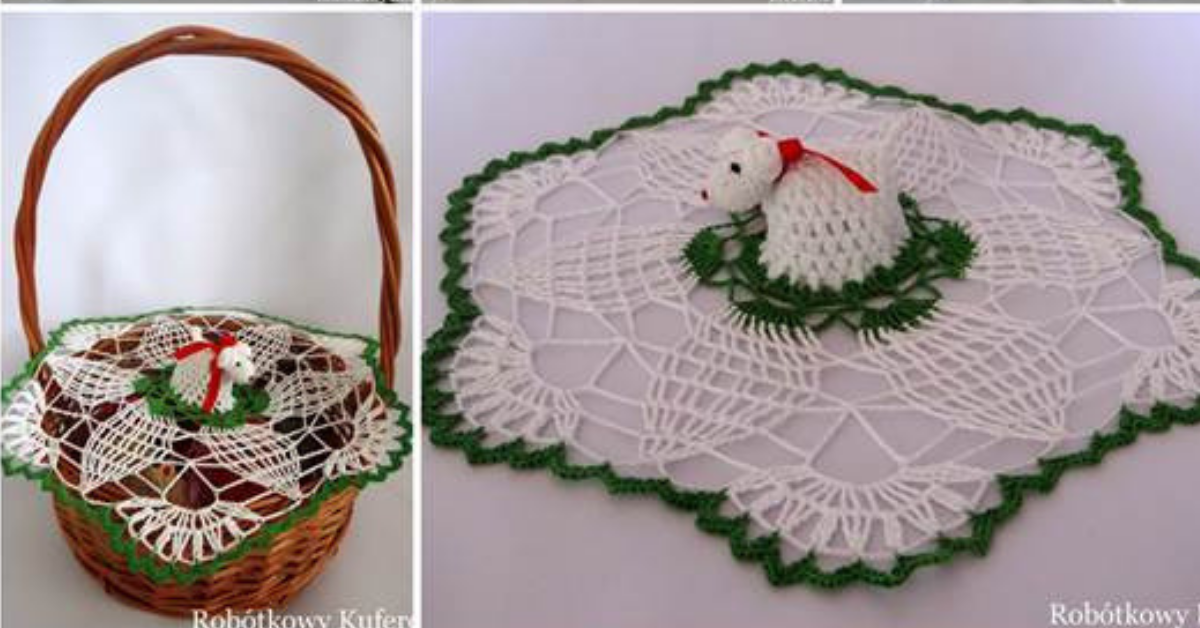 The spring has arrived and Easter is right around the corner! Easter is such a great time of the year to start making some crafts.
I have featured a couple of DIY projects about eggs, bunnies, chickens. Lamb is also a popular Easter symbol.
Today I am exited to feature this interesting piece of craft about lamb. If you love crochet works, you will like this crochet napkin with lamb for Easter basket. Isn't that beautiful?