Cute and Comfortable Crochet Boot Slippers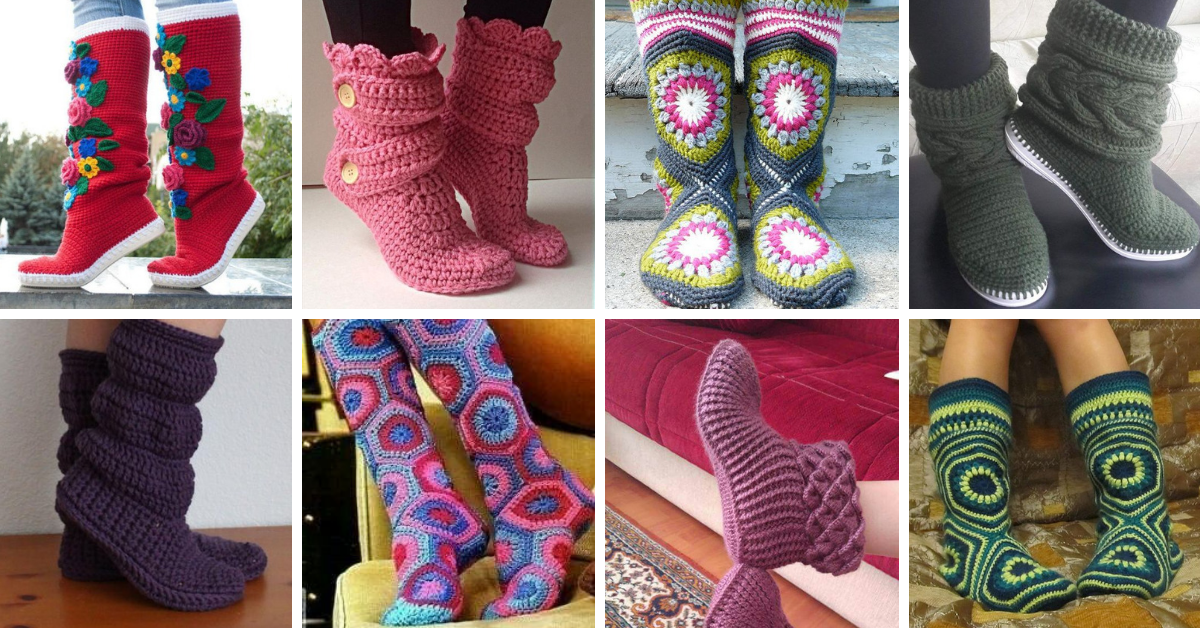 If you're the kind of girls that's into bright, breezy and beautiful fashion designs, chances are these Crochet Boot Slippers will be right up your street!
A standard store staple in designer High Street outlets and boutiques, these timelessly gorgeous slipper boots fetch big bucks for the big brands, though cost next to nothing to make at home!
And if that wasn't enough, you'll also have a fantastic time making them – it's so much fun!