Have you heard of arm knitting? Check this out how you can use your arms to knit beautiful scarves.
And here is another great arm knitting video tutorial for beginners. Have fun!
Follow this easy step by step tutorial from flax and twine in the following link to make your own scarf.
Arm Knitting Scarves Ideas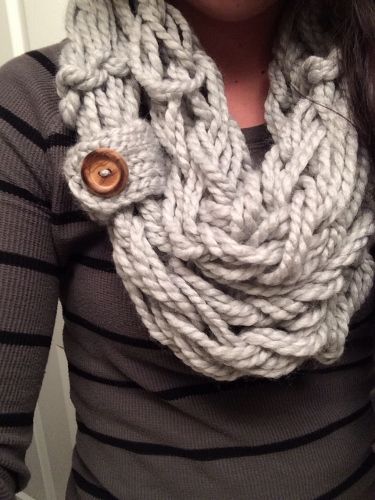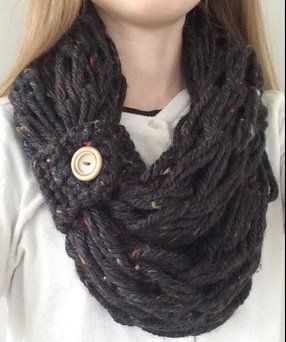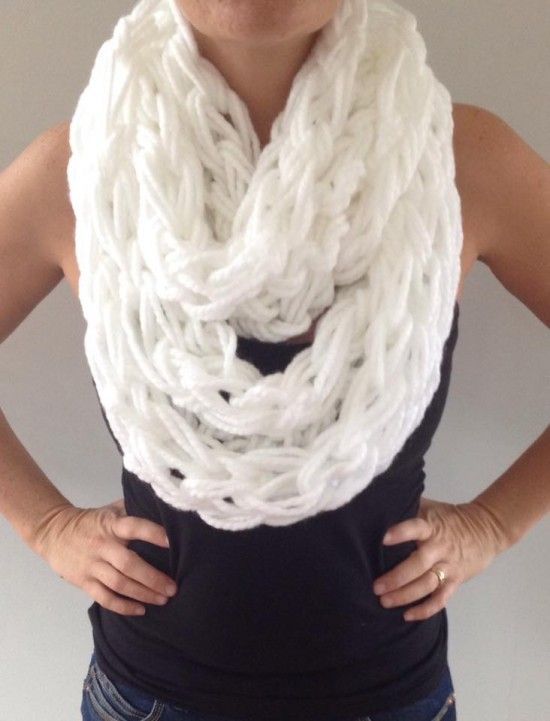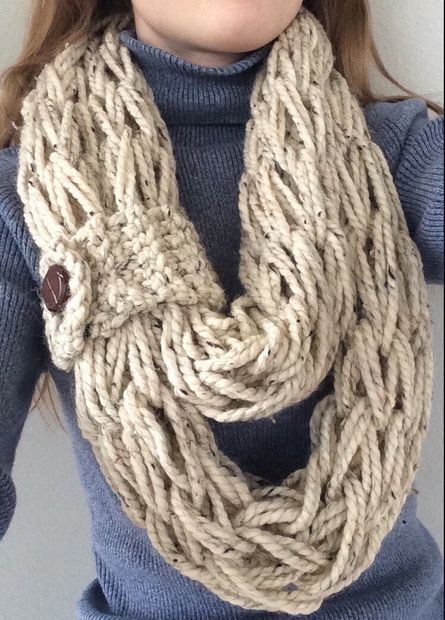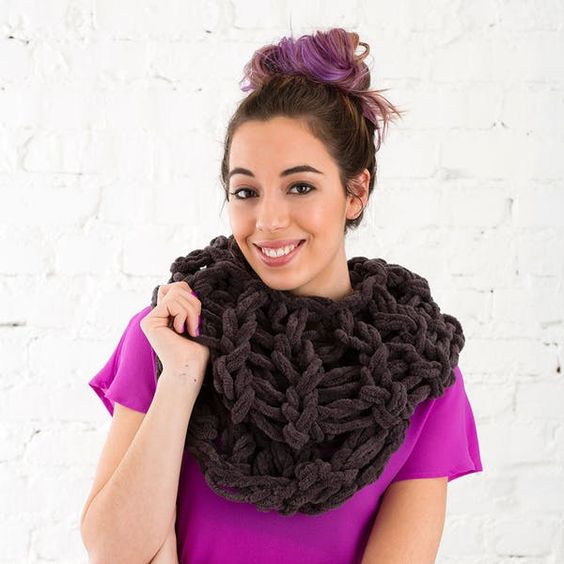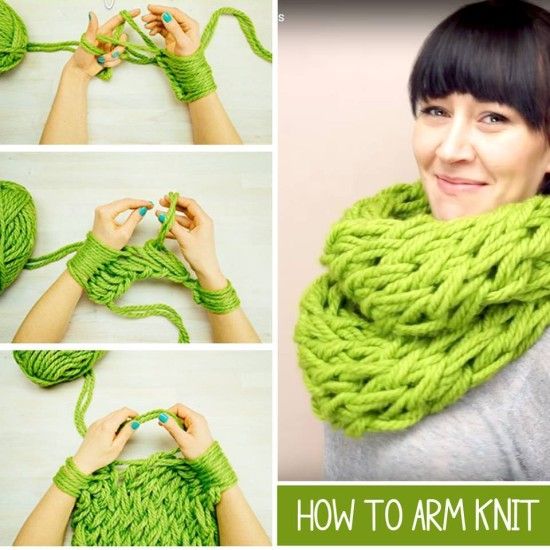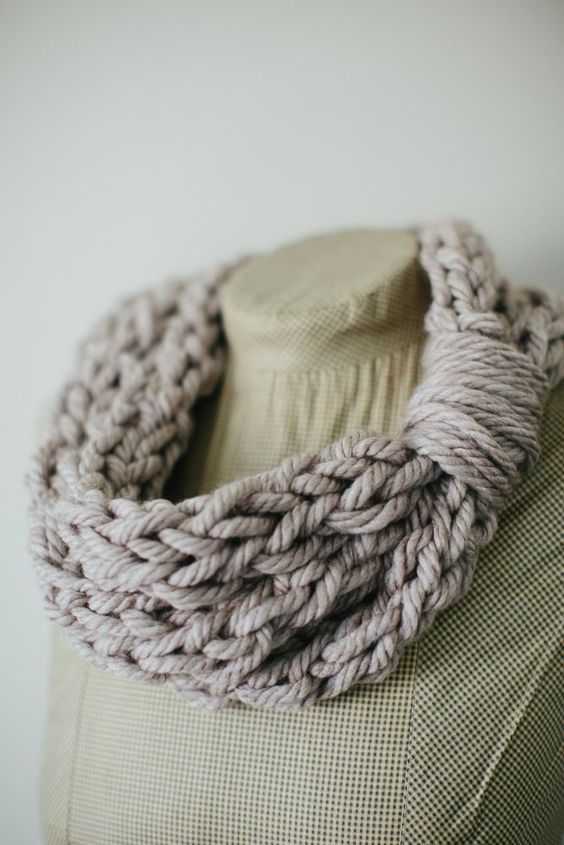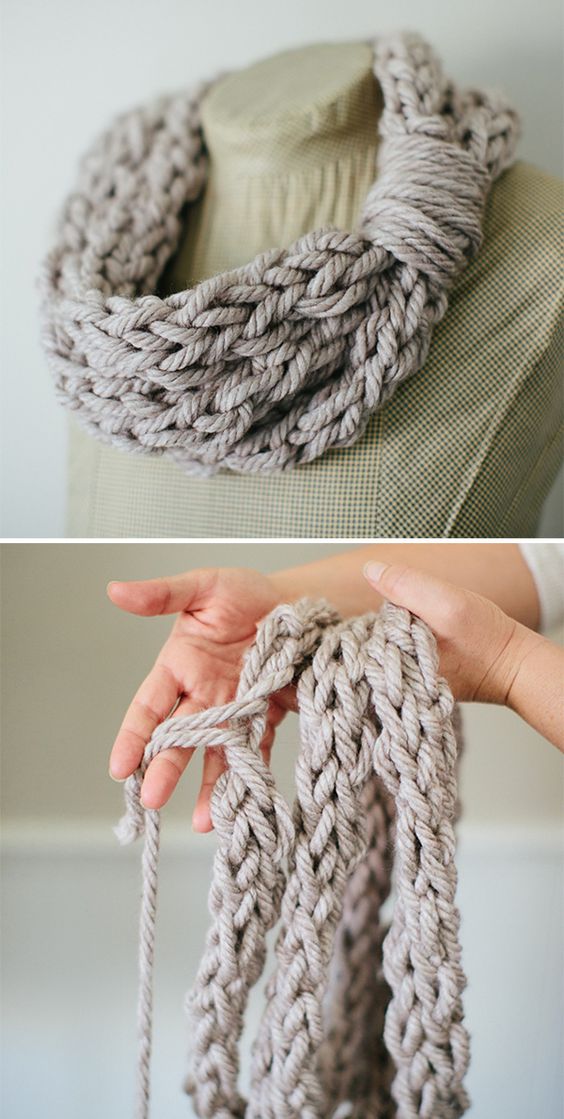 Pinterest.