DIY Crochet Baby Sandals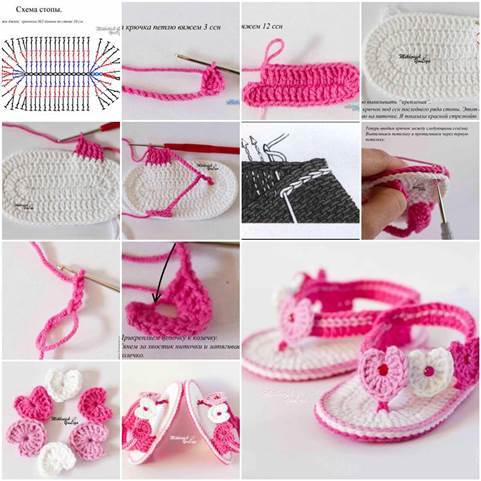 Handmade baby shoes for baby gifts are easier than you think. You can create a nice one with a crochet hook and some yarn! If you love crocheting, here is a pictured tutorial for you to make a pair of baby sandals. They are so lovely and great for this coming summer.
I love the cute crochet hearts, which make nice ornaments for the sandals. Next time you need a special gift for a baby shower or if you just want to give your little one something special, you can try making these adorable sandals, especially for a girl.
You can also make a blue pair for boys. You'd better make them just a little bit bigger because babies grow up so fast, don't they? 🙂