DIY Crochet Japanese Flower (FREE PATTERN)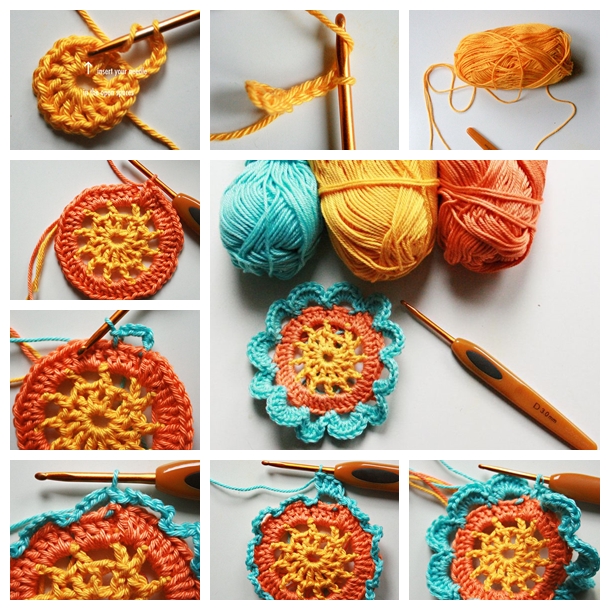 These japanese flowers are so cut, pretty scallop around the outer edge ! It's so fun to make.
I really love to combine bright colors, but of course you can create a flower with one single color. and especially if you are not too sure about changing colors, go ahead and make a few in the same color.