DIY Flower Power Valance Tutorial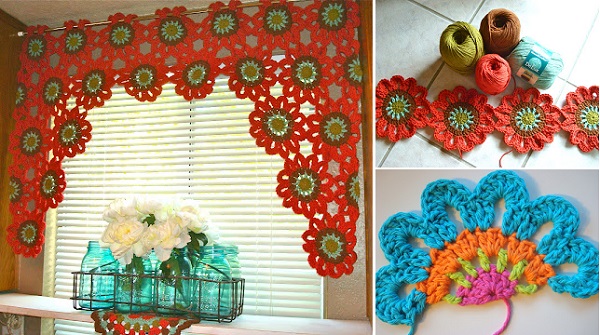 Crocheting may seem complicated, but once you have a pattern and an explanation for each step, the whole thing seems a lot easier. One tip that can help you when crocheting is to gather with your friends and try different patterns together.
This way each one of you can contribute with ideas and helpful observations and you will be able to figure out new pattern much easier. So next time, you feel like doing a crochet project, try this flower pattern to create a cute flower valance for your windows. If you like the flower power style and hippie movement, then you will love this pattern.
You will find the step by step decoration below. This valance would also be a nice gift for someone special as it is a beautiful and colorful item. Read more details in the link below.