Ever wonder how to crochet those adorable little puff stitch flowers that are all over Pinterest? I've seen these puff stitch flowers used in many ways.
The most popular of ways is to sew them together as is to create a "bed of flowers" baby blanket. One incredibly creative person sewed them together and made a stylish flower handbag.
Embellishment, motif…whatever you need, this puff stitch flower is perfect for the job.
You aren't going to need much for this project but here are the details to get you started.
Crochet Puff Flower Pattern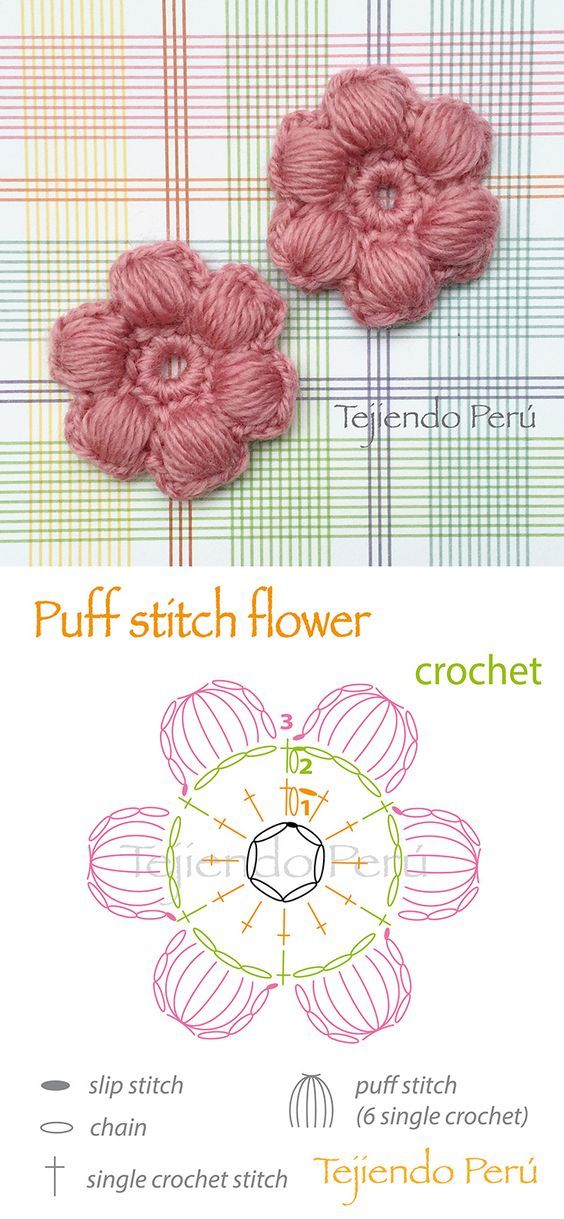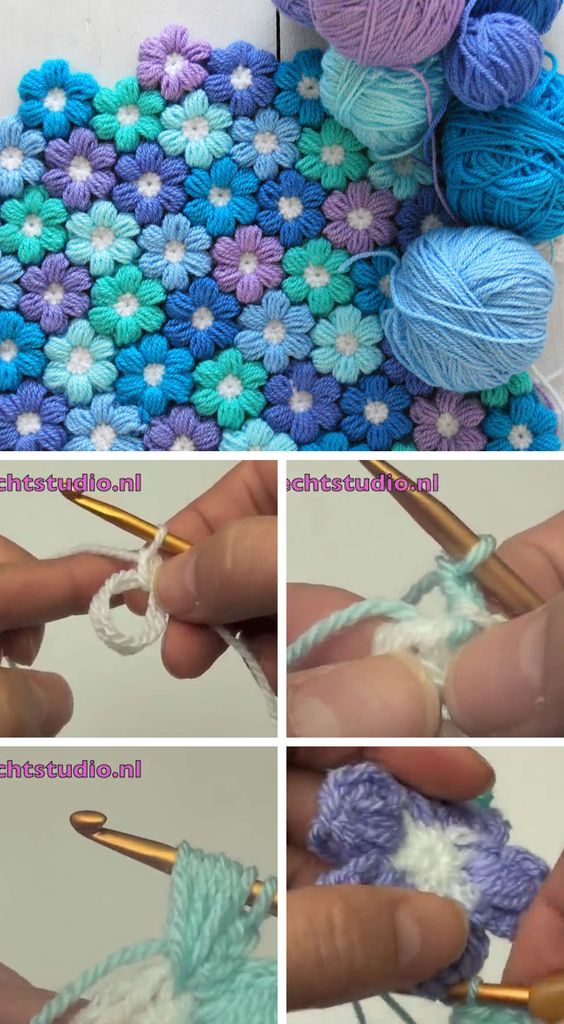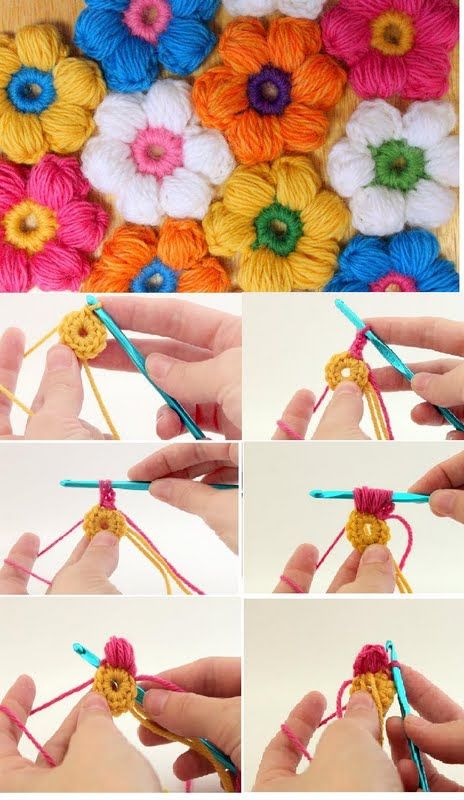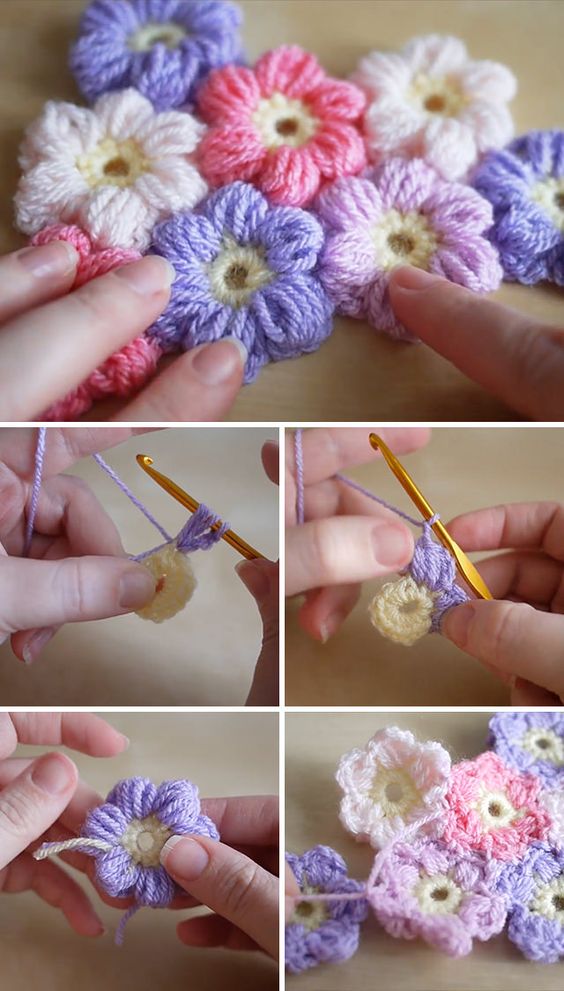 Crochet a Puff Flower Ideas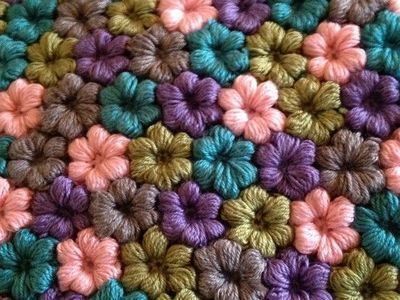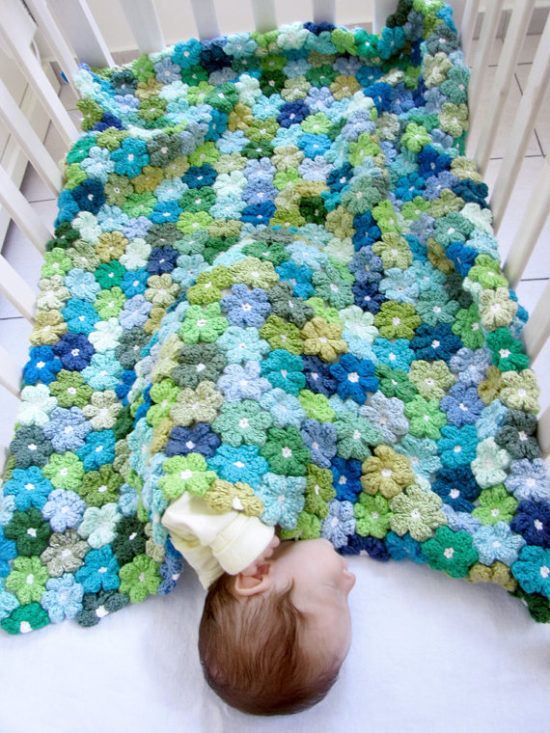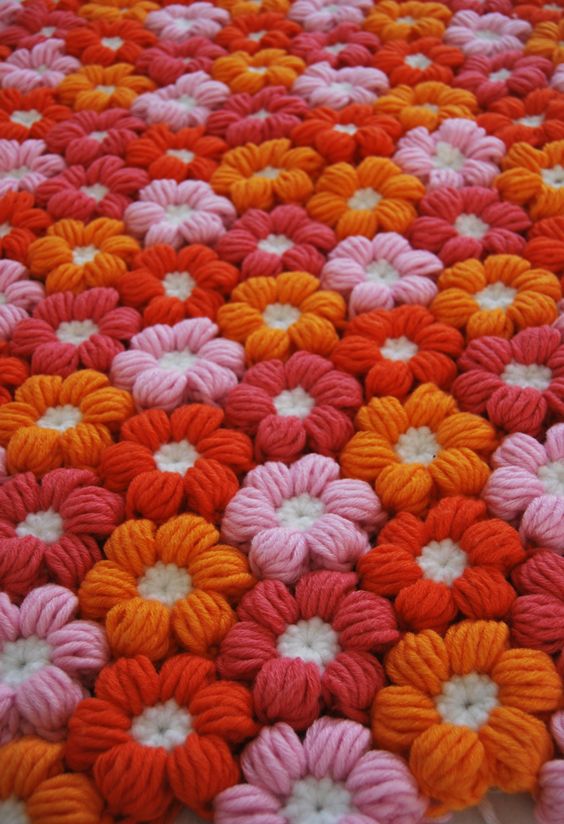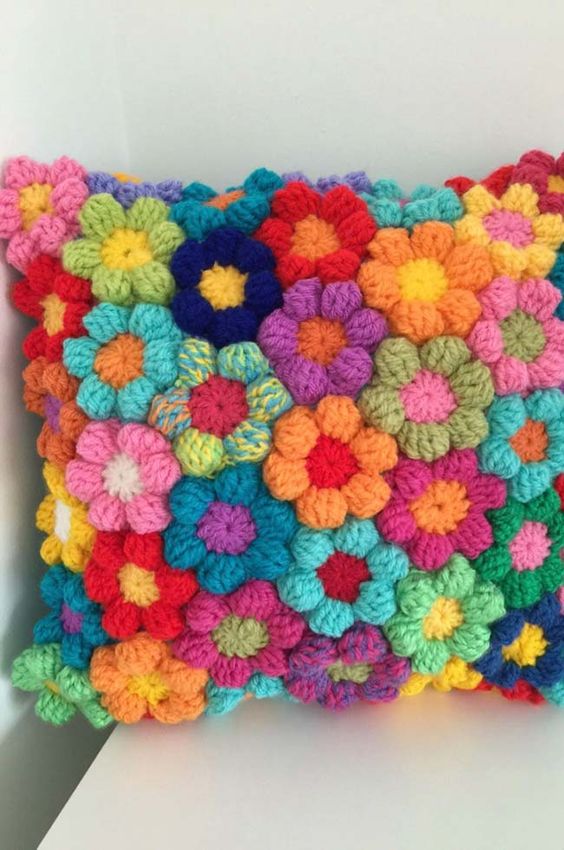 Pinterest.