Pretty short crochet dresses patterns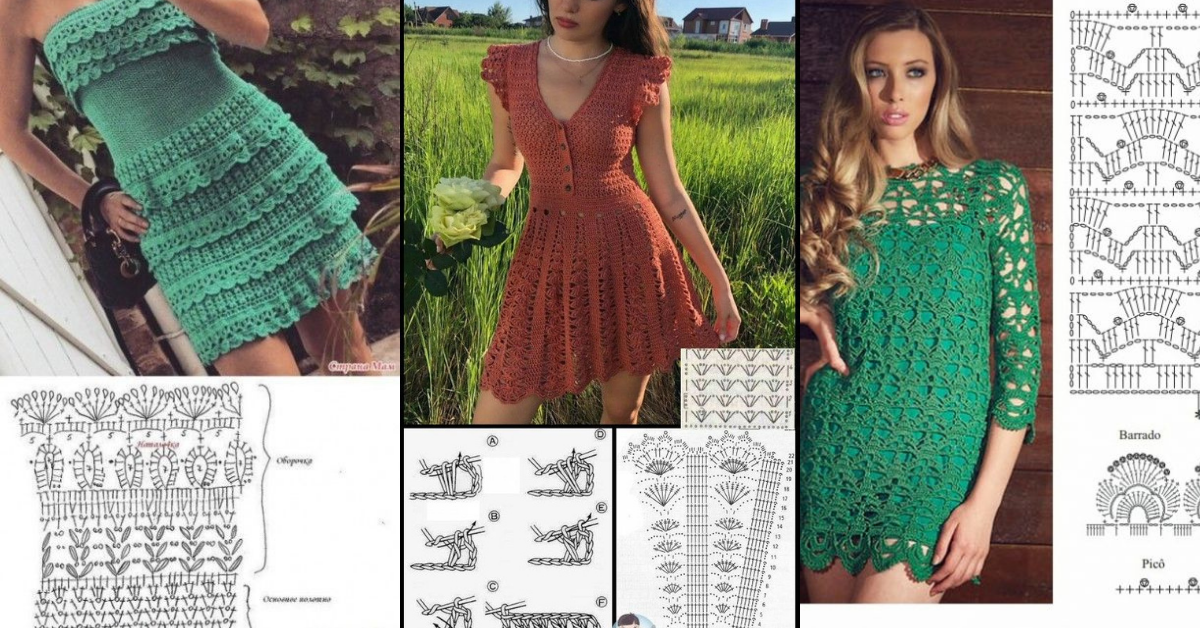 Crochet dresses are increasingly a bet for those who like to stand out for the difference.
Crochet dresses are perfect for various occasions and styles. There are many options and models of dresses, but today we will focus on short crochet dresses.
Short crochet dresses are perfect for everyday wear, but also in more formal situations like weddings.