Wonderful DIY Crochet Puff Ball Scarf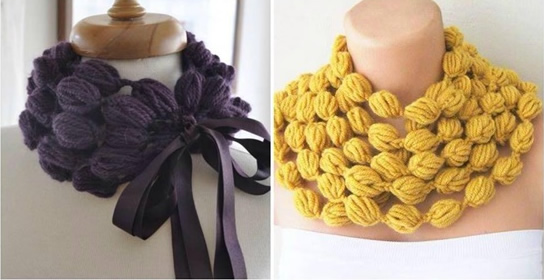 Trying to accessorize for a party and you don't know what to wear that will set you aside from the crowd? How about a DIY crochet puff ball scarf that you can customize just the way you like?
It's super easy to create and everyone who's a beginner with crocheting should be able to do it without any tutorials, patterns or video to teach them how to do it.
But hey if you insist to actually see it, check out the video after the break
What to wear this scarf with?
An aqua blue scarf, or the yellow one in the pictures should go great with a pair of jeans and a white shirt
For a dinner party that requires more elegance, get the dark purple one with a black deux-piece and high heels
Trying to be fancy at the office — sure, go for as many colors as possible
Are you going to start knotting and do this? Which one is your favorite?